About us
De-Groot Ltd. was established in 1959, our main aim has been to be the center of distribution of laboratory and medical equipment to the Israeli market.
De-Groot Ltd. acts as distributors and representatives of major European & USA manufacturers in these fields.
De Groot group consist of 4 departments:" LABORATORY" , "MEDICAL" , "DIAGNOSTIC" and 'BARCODE-NET" .
To meet the high standards of our customers, De Groot Ltd. carries a large stock of diverse products ranging of over 5000 items as well as a comprehensive network of distribution capabilities (we do our best to supply within 72 hours!)
We believe in close personal relations with our customers by supplying continuous professional support.
We would like to express our thanks to all our customers for giving us the opportunity in becoming the trusted and reliable source and one of the leading companies in the medical & laboratory supply field in the Israeli market.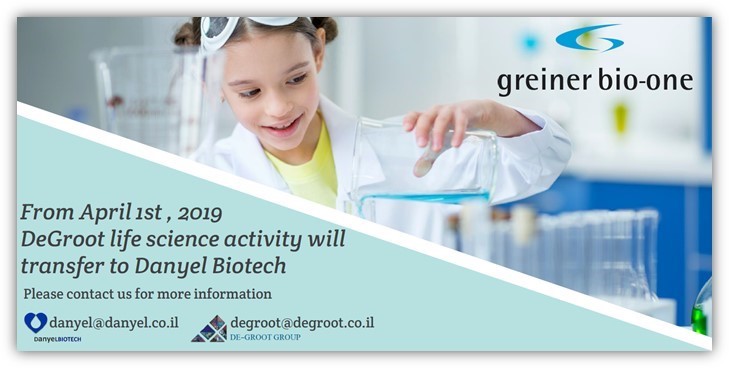 Read more about us
X
הזמנות ישירות - כללית שרותי בריאות
:לקבלת טופס הזמנה על המסך יש להקיש את הנתונים הבאים
X
הזמנת לקוחות רשומים
לקבלת טופס על המסך יש להקיש את מספר הלקוח שלך בחברת דה גרוט בע"מ
X
contact us
We are readily availbale to get your inquiry:
phone: +972-3-9039999
fax: +972-3-9039090